An Overview: Where to buy NFT Crypto
NFTs are leading the digital revolution. Non-fungible tokens are actually unique digital assets that can neither be replaced nor exchanged. These tokens are based on block chain technology, which ensures each NFT has its own identity. These tokens can represent any of your digital assets like videos, artworks, event cards, domain names, etc. Many people are nowadays interested in NFTs so, at Frequenc, we can guide you completely about NFTs because we are the best NFT consulting services provider.
NFTs are gaining popularity because many celebrities and tech geeks are now into them. Suppose you are an artist and want to showcase your digital work. Then NFT is the solution for you. You can showcase your artworks, sell them, and create your audience. In this article, we will see how NFTs work and some basic knowledge before you get into this NFT world. Moreover, we will see some best marketplaces where you can start your career.
How NFTs are created?
The main property of NFTs is uniqueness. No two NFTs can be same. So if you are an artist and want to publish your artwork, there is no chance of your work being replicated. NFTs can be anything from artwork, games, videos, essays, domain names, and even property agreements. Now the question arises how do I start in this NFT world? And the answer is you have to make your digital wallet and then purchase some cryptocurrencies. Because the transactions in NFTs are all based on cryptocurrencies. After purchasing crypto, now you are good to go in the NFT industry.
Minitng is a process in which we create NFTs. It is actually a process in which you can convert your digital item into an asset that is based on blockchain. After minting, now your NFT is ready to publish. You just need to find a suitable marketplace and then you can start trading. Frequenc is the best NFT marketing agency and therefore we are guiding you about the best marketplaces available in 2022 for NFTs.
Where to buy NFT Crypto – Top 5 Market Places in 2022:
There are two types of NFT marketplaces:
The exclusive type marketplace deals with the very few types of NFTs. On the other side, the open type deals with every type of NFT. There are numerous other marketplaces available. It is usually advisable to opt for open type marketplace. Following are the top 5 marketplaces for NFT :
Where to Buy NFT Crypto  – Marketplace # 1 OpenSea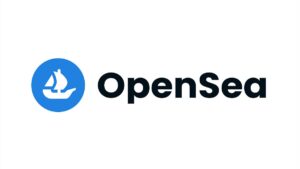 One of the best NFT marketplaces in the world is OpenSea. For many digital creators, it is the first option in their minds. That is why we are putting it on the top of our list. If you want to explore the great diversity of the NFT world, then OpenSea is the best marketplace for you. OpenSea is the largest NFT marketplace in trading volumes, and it has reached over one million users. OpenSea is also called 'eBay' of the NFT world.
This marketplace is based on the Ethereum blockchain.it supports various NFT types such as arts, game items and domain names, etc. As a digital marketing agency, we advise you if you are new to this NFT industry and you want to make your career in it. Then opensea is the marketplace you should look into. Creators can use the opensea items mining tool to create their own items, this service is free of cost for the creators.
OpenSea supports more than 150 types of cryptocurrencies as payment methods. It supports 14 different crypto wallets. If we talk about fees, OpenSea charges 2.5% transaction fees(or gas fee) to sellers, and this fee is only applicable if the item sells, there is no fee that buyers have to pay.
Where to Buy NFT Crypto  – Marketplace # 2 Binance: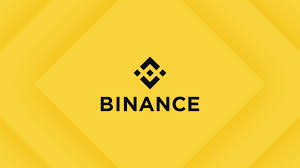 It is also a highly recommended marketplace for NFTs. Binance is the world's largest crypto exchange. Binance, too, is built on Ethereum's blockchain as this marketplace is integrated with the Binance exchange, so it is very easy for the creators to swap their tokens.
Binance is very famous for its low fee NFT trading. There is only a 1% transaction fee in this marketplace whenever a user buys NFT. Moreover, the interface is very user-friendly, and there are also all NFT collections available such as entertainment, art, sports, gaming, and more. If you already have a Binance account that you use for crypto trading, you can use the same account for NFTs.
The most beautiful thing in Binance, which differs it from the other marketplaces, is the concept of 'mystery boxes.' The 'mystery box' feature is that you can purchase a mystery box and get a random NFT which can be extremely valuable. There are also mystery boxes that offer you a bunch of NFTs at a flat or low price. If you are already into crypto and using Binance, this is the perfect marketplace for you because you can use your same account for NFT trading.
Where to Buy NFT Crypto  – Marketplace # 3 Crypto.com: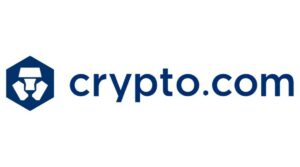 Crypto.com is also a great option if you are considering buying NFTs. This marketplace is declared an overall best marketplace in 2022. More than 10 million users use crypto.com for crypto trading and purchasing and selling NFTs. Crypto.com is rather a new marketplace, and in a very limited time, it has become one of the best cryptocurrency exchanges. It was launched in 2021. This marketplace also offers many NFT categories such as gaming, sport, art, and celebrities.
The entire investing process is very easy on crypo.com. You have to make an account, and then you can buy NFTs. NFTs are available for auction on this platform. This platform provides users to make their payments through debit or credit cards. Users can also use the 'Crypto.com Pay gateway for payments.
This platform is very accessible for beginners. Many high-profile names such as Boy George and Snoop Dogg have collaborated with crypto.com. The main highlighting feature of this platform is that there is no gas fee. There is only 1.99% which only sellers and creators pay. It also offers an NFT app to purchase NFTs directly from your mobile device.
Where to Buy NFT Crypto  – Marketplace # 4 NFT LaunchPad
The most exciting marketplace in 2022 is the NFT launchpad. This is awarded as one of the best marketplaces to purchase NFTs by the best influencer marketing agency.  It is launched in February 2022. In this marketplace, the non-fungible tokens are minted on the Binance Smart Chain and Polygon blockchains. For discovering new NFT collections, NFT launchPad is the choice for you. In a very short span time of time, this platform has grabbed very high-profile projects. Collections like Punk Dogs, Space Apes, and Lazy Goat Club are available on this platform. There are also collections that are exclusive to this platform only.
The buying process of the tokens is very smooth in this marketplace. NFTs are sold both at fixed prices or at auctions on this platform. The very useful feature which attracts many creators is that minting is very easy on this platform. You can also design your creator page while minting. Users can also connect their MetaMask wallets for purchasing NFTs.
Where to Buy NFT Crypto  – Marketplace # 5 Rarible
If you want to discover new artists, this is the perfect marketplace. It is a community-owned NFT marketplace. The token used in selling and buying NFTs is named 'RARI.' This platform generates 75000 RARI every week and distributes them to the platform's active users.
This platform hosts a wide range of NFT categories such as metaverse items, games, photographs, music, domains, etc. Rarible supports multi-chain and can host NFTs built on Ethereum, Tezos, and Flow.
Rarible also supports the purchase through debit or credit cards. It is one of the biggest NFT marketplaces spreading over 190 countries. It supports MetaMask Wallet, Coinbase Wallet, and a lot of other crypto wallets. This platform charges 2.5% as a transaction fee to buyers and sellers while purchasing NFTs. Minting of NFTs is also very easy on this platform. Prices on this platform are mostly in Ethereum, but you can use RARI to make purchases. Recently, Rarible closed funding of over USD 14 million.
FAQs to understand about Where to buy NFT Crypto – Top 5 Market Places
At present, which is the best NFT?
We cant point out a single NFT as the best. But the very famous one this year is Lucky Block Platinum Rollers Club NFT. It was launched to create a crypto gaming platform, and soon it is going to hit a $1 billion valuation.
Are NFTs worth investing in?
As we all know, the future is all about crypto, digital art, and the metaverse. So it is one of the best investments right now. You can do a million-dollar project out of it in no time. And it is also a safe investment, as it is backed by blockchain technology.
Which is the biggest NFT marketplace?
As we have discussed in the article, Binance is the biggest marketplace. It is the largest crypto exchange, and its blockchain also supports it. So if you are interested in buying NFTs, you can check out Binance. If you are already using Binance for crypto, you can also use the same account for NFTs.