An Overview: Which Crypto Wallet is best for NFT?
Understanding crypto wallets is crucial if you want to invest in non-fungible tokens. A crypto wallet is a digital wallet used for saving cryptocurrencies, and you can purchase NFTs with these cryptos. The NFT industry is overgrowing, so more and more wallets are launching to facilitate investors.
This blog post will see which crypto wallets are the best; we'll explore their features. We'll discuss the importance of wallets and why investors should worry about NFT wallets?
Which Crypto Wallet is best for NFT?
Crypto wallets and NFT wallets offer you to store cryptocurrency and NFTs in the same place. NFTs are non-interchangeable and backed by blockchain technology. You need the best crypto wallet for selling, purchasing, and trading NFTs. You cannot purchase a non-fungible token if you don't have a crypto wallet. In the last two days, there has been a massive growth in the trading of NFTs. There are plenty of wallets available. NFT wallet doesn't work as a particular banking app. It is entirely different. These wallets can store your currency in the form f crypto; you can store all your digital assets in this wallet. Following are some main features you should consider while choosing a crypto wallet.
Which Crypto Wallet is best for NFT? – Must-have features: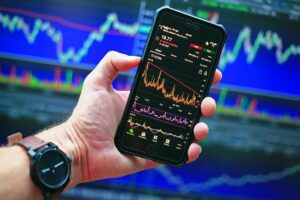 You should consider some features before selecting a crypto wallet. Your wallet doesn't hold your currency. It also stores private information about you and your digital assets' location on the blockchain. So you have to select your wallet for NFT trading. Your wallet should have some must-have features:
Easy to use: First of all, the wallet you choose should be easy to use and user-friendly. NFTs are very complicated, so creators don't need any more complications. Sign-ups and transactions should be accessible in your wallet.
Security and privacy: The wallet you go for should ensure the utmost privacy. It should protect your assets. There are no chances of hacking as private information is stored in your wallet.
Multi-device access: You should access your wallet on any device. It can be a mobile, laptop, or another device. The wallet should support a multi-device option. You can sign in to your wallet on multiple devices simultaneously.
Cross-chain Compatible: The wallet you are selecting should be cross-chain compatible. Most of the wallets support Ethereum. So if your NFT is based on any other blockchain, you should go for a different wallet.
Best Crypto wallets for NFTs: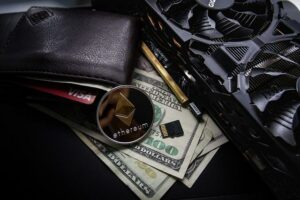 We are going to review some best crypto wallets available. According to the best NFT consulting agency, here are some of the best wallets which will promise you safe and secure transactions in the NFT world:
MetaMask:
MetaMask is one of the most widely used digital wallets for selling, buying, and trading NFTs. This wallet is based on the Ethereum and it is the best Ethereum wallet. It was launched in 2016 and it has more than 21 million monthly active users.
It has one of the most user-friendly interfaces. It is simple to use. The company behind this wallet is ConsenSys. MetaMask is available for both ios and android users. It is also available as an extension in browsers like Firefox and Google chrome. The most highlighting feature of this wallet is its security. This wallet creates different passwords and keys on your device and only you can access them. There is also a secret recovery phase in case you forget your password.
It is an ideal option for you to use this wallet for NFT purposes. You can also connect this to your hardware wallets such as ledger wallet and Trezor. MetaMask supports Ethereum-based NFTs and you can view them in the 'collectibles section'. We as the NFT consulting services provider would rate this wallet the best of all. The only disadvantage is you cannot view your NFT, it only displays as a token.
Pros:
Easy to use.
Accessible on any device.
No fees
21 million active users.
Cons:
Right now it doesn't have any feature to showcase your NFTs.
Crypto.com Defi Wallet:
One of the largest crypto exchanges in the world is crypto.com. It has more than 10 million users and a turnover of $2 billion daily. These numbers are huge and show you how promising this platform is. After the successful experience of providing crypto service, this platform has also launched a dedicated marketplace for selling and buying NFTs.
This wallet is awarded as 'overall best wallet in 2022'. Defi wallet is also based on the Ethereum blockchain and it is available for both android and ios users. The feature that makes it one of the best wallets is it supports more than 100 different cryptocurrencies.
This wallet has a dedicated section for digital collectibles. You can view your NFTs in this wallet which was not possible in MetaMask. NFT section is designed as a galley to give you the best interface. You can also receive NFTs in this wallet, and send them in just a few clicks. The most unique feature is you can share your NFTs on social media. Just like MetaMask this wallet is also free and doesn't require any subscription.
          Pros:
Good user-interface
Supports Ethereum and crypto.org
This wallet can act as a crypto saving account because you can earn interest on your holdings.
Cons:
Low liquidity
Only supports two chains.
Which Crypto Wallet is best for NFT? – Binance wallet:
Another option is the Binance chain wallet, one of the largest crypto exchanges in the world. It is considered a top place for selling and purchasing bitcoins. Binance was launched in 2021, and now it has also joined the NFT world. It has updated its native wallet to provide NFT support.
This wallet is available as a browser extension in many famous browsers. Binance wallet supports the Binance chain, Binance smart chain, and Ethereum blockchain. The user's face is very simple and user-friendly. You can also use this wallet for moving your digital assets from the NFT marketplace to your wallet.  Users can use their same accounts for NFTs, which they were using for crypto trading. This wallet is also very safe and secure, there is also an option to create a seed phrase. This is used to recover your account if you've forgotten your credentials.
Pros:
It supports Binance Chain and Ethereum-based NFTs.
This wallet allows interactions with different dApps.
You can use seed phrase for account recovery.
Cons:
There is no app available for this wallet, which means users can only access it through a web browser.
This wallet doesn't showcase your NFTs.
Which Crypto Wallet is best for NFT? – Trust Wallet:
Trust wallet is the best option for beginners. The interface of this wallet is very simple and you can navigate it easily. This app is also available for both android and ios users. The major feature of this wallet is: that it is open source. Which makes it very secure and safe. It is available in many countries. It supports more than 53 different blockchains and has over one million different assets. As the name defines, the primary goal of this wallet is to build trust between user and platform.
There is a dedicated NFT section on this platform. Trust wallet supports the nonfungible tokens which are based on Binance smart chain and Ethereum blockchain. Users can also discover a list of the marketplaces from this wallet. Marketplaces include opensea, axie infinity, etc. You can also use this wallet for crypto stalking. The most interesting feature is users can swap their currency to purchase their desired artworks.
Pros:
Simple interface
Users can store and view NFTs.
There is also an option for crypto stalking.
Cons:                  
Mobile-only app, you can not access it through web browsers.
AlphaWallet:
Last on the list is the alpha wallet. It is an open-source web3 crypto wallet.  This wallet is also a great option for beginners. There is a complete section for NFTs. Moreover, this platform has many gaming NFTs, and it has different sections for them. Like other wallets, you can download this wallet from your play Store or App Store.
The alpha wallet supports the non-fungible tokens which are based on the Ethereum blockchain. This wallet is considered the best wallet by the best digital marketing agency. Users can easily filter and search their NFT collection because this platform allows them to add meta tags to their non-fungible tokens.
The alpha wallet provides an additional layer of security to its users. It uses a 'secure enclave' system to provide ultimate security. The most unique and distinctive feature of this wallet is you can lower your transaction fees by changing the speed of your blockchain.
 Pros:
It is an open-source crypto wallet.
It uses a 'secure enclave' system for security.
Users can lower gas fees.
Cons:
You can only access this wallet through the mobile app.
This wallet doesnt support any other crypto-based NFT.
Conclusion:
We have discussed in detail the crypto wallets, and how they work. And we've reviewed some best wallets available in 2022. There are more than 185,000 different crypto wallets available. So it's totally up to you which wallet suits your niche, you are a beginner or not, etc. Frequenc is the best influencer marketing agency and the best NFT marketing agency. So our recommended wallet is metamask. It is secure, available for both mobiles and browsers, and is cross-chain compatible.
FAQs- Which Crypto Wallet is best for NFT? :
Are crypto wallets safe?
Yes, they are safe and secure. Many of the crypto wallets are backed up by blockchain. They have many advanced features such as two-factor authorization, a secure enclave system, etc.
Which crypto wallet is best for NFTs?
Many crypto wallets are now also in this NFT world, they have launched their marketplaces to sell, purchase and trade non-fungible tokens. According to us, the best crypto wallet you can use for NFTs is MetaMask. It tick marks all the positive features, a crypto wallet must-have.
Which Blockchain is mostly used for NFT wallets?
There is no such thing as the best blockchain, every blockchain has its pros and cons. But the most used one is the Ethereum. Many non-fungibles are minted in this network, and the majority of the crypto wallets support it.